The Requirements
Construx believes in hiring the best and compensating them accordingly. To be a good fit for this opportunity you will have:
A minimum of 10 years of broad and deep experience in software development, including deep subject matter expertise in Scrum.
Broad and deep knowledge of current software development in-the-trenches practice, research, and literature.
Excellent verbal communication skills including the ability to present to groups of professionals.
"Leadership" level understanding of at least two of the following areas: Agile Development, Software Project Management, Software Requirements, Software Process, Software Maintenance, Software Design, Software Construction, Software Test, Software Quality, Software Configuration Management, and Software Tools and Methods.
The ability to work both independently and as part of a collaborative team.
Willingness to commit to providing excellent service quality.
Willingness to spend approximately 50% of your time traveling to client locations in North America, with occasional international trips.
An ongoing personal commitment to learning from clients, co-workers, publications, and other sources.
Preferred but not required:
Training experience and/or public speaking experience.
A four-year degree from an accredited university.
Industry certifications including Certified Scrum Trainer, Certified Scrum Coach, Certified Scrum Practitioner, Certified Scrum Master, and Professional Scrum Master.
A record of conference presentations.
A record of published work in refereed journals, blogs, and/or popular trade publications.
The Role
As Scrum Trainer / Senior Fellow, you will report directly to our CEO and VP of Training, Steve McConnell. Your mission will be to deliver training seminars and consulting services to a variety of clients with an initial emphasis on training in Scrum.
Quick question for you - click here

More specifically, you will:
Seminar Delivery: Deliver software engineering seminars to working software professionals at our training facility in Bellevue, Washington, and at client locations worldwide.
Seminar Development: Develop new seminars and modify existing seminars to complement Construx's current seminars, respond to client needs, incorporate advances in methods, and match your personal preferences.
?Consulting: Provide consulting support to clients as needed. Initially, training will be a higher emphasis than consulting in this position.
Ongoing Professional Development: Participate in ongoing training via reading, attending Construx seminars, attending outside seminars, and presenting at and participating in conferences.
Collaboration: Work with other trainers and consultants, as well as business staff, to provide service to clients, develop new offerings and improve existing offerings. To maximize collaboration, this position is based in our Bellevue, Washington office.
Note: this description is intended to give you a general overview of the position and is not an exhaustive listing of duties and responsibilities.
Why Construx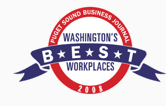 Construx Software is an established industry leader in software development best practices, providing consulting and training services to leading companies worldwide. Construx management has created an environment that empowers employees to perform at their highest levels while maintaining a healthy work-life balance. Low turnover, consistent profitability, and an exceptional work force are reasons this company has been named the best small company to work for in Washington state multiple times. Steve McConnell, Construx CEO, said, of his thoughts upon founding the company 17 years ago, "I wanted to create a company that I personally would want to work in the rest of my career."
Excellent compensation:
We believe in hiring top staff and compensating them accordingly. You will participate in a compensation plan based on your individual success. Your compensation will reflect your hard work. Our
benefits
package is rarely matched, even within the software industry, and includes all you would expect (medical/dental, 100% 401k match, 30 days PTO, etc
.), plus private offices for all employees, free beverages every day, free all-company lunches each week, company dinners and retreats, and more!
We offer relocation assistance to qualified candidates.
About Us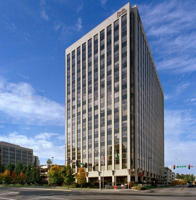 Construx Software provides software development training and consulting to companies in a wide range of industries worldwide. We focus on best practices, with a pragmatic approach, business perspective, and deep experience in the complete Software Development Life Cycle. We help companies streamline development, amp up productivity, and deliver better visibility – so they can get to market faster with high quality, innovative products.
The driving force behind the Construx difference is founder Steve McConnell, author of
Code Complete
and a leading voice in software development. As CEO and chief software engineer, Steve leads our team of seasoned experts in applying proven practices and the latest trends to meet the unique challenges of client organizations.
Advancing the art and science of commercial software engineering
Our mission provides vision and guidance to all Construx activities. Each element of this mission has significant meaning:
Software Engineering: We believe that software development is an engineering discipline. Engineering is the application of knowledge, experience, and technology to achieve goals within economic constraints.
Art and Science: Although many scientific principles apply to software development, we believe software development cannot be entirely classified as a hard, natural science. We recognize that software engineering requires a blend of both art and science.
Commercial: Construx is in business to help other businesses. We are real world practitioners who not only develop theories, but seek to apply them to help our clients achieve business success.
Advancing: We leverage the current state of the art, while also exploring new ideas and practices to improve software engineering.